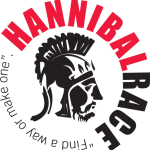 HANNIBAL RACE is an obstacle racing series with three different types of courses: the 6 or 8 KM Speed, 13 KM Endurance. You will run, jump, crawl your way over/through a dozen or more obstacles and mud on your way to the finish line!
Courses are uniquely designed to test your mental and emotional fitness and push you pass your limits. Our races are muddy, creative, and extreme. They will exhaust you and exhilarate you.
HANNIBAL RACE is more than an event, it is a way of life. By taking part of a HANNIBAL RACE challenge you will unlock an unrivaled
sense  of accomplishment, discover unrelenting camaraderie, and celebrate triumph.
ANYONE CAN BE A  PUMA HANNIBAL WARRIOR !
Men and women above 16 years old, all ethnicities, education levels, geographical locations, household incomes, marital status. Everybody can participate in the HANNIBAL RACE.
The races we previously organized
September 2014, Zaarour Metn Lebanon
August 2015, Zaarour Metn Lebanon
December 2015, Qanat Bakich Metn Lebanon
July 2016, Qanat Bakich Metn Lebanon
August 2016, Ainata Al Are Bekaa Lebanon
November 2016 , KAEC city Saudi Arabia
We use My Laps timing system in order to insure fairness to all participants. It is a timing ship inserted in an ankle bracelet.
Participants can check their timing and ranking online, after the race , and they can print out a certificate of participation.
Our events are held in cooperation with the Lebanese Army who secure our perimeters and help us insure fairness as judges at the obstacles.
Our events include a  food court , music and Calisthenics shows for an amazing ambiance .
After the events, we hold a prize awarding ceremony and acknowledgment of the sponsors for the help and support offered.
In order to have an idea about our race, kindly watch
https://youtu.be/x8xysn4I_wo       (video prepared by ORM media company from the USA specialized in filming obstacle races )
https://youtu.be/K3cE1nK_8E8      (LBCI video link)
https://www.facebook.com/Sports961/videos/1128203067237125/      (sports961 media link)